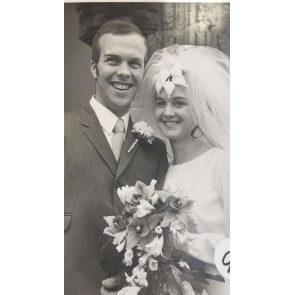 Published in: Loughborough Echo.
Published from: May 09, 2020.
Hi Annabelle, congratulations to your folks. I'm Dan Rose, we were at school together and my parents still live at Ratcliffe Rd. If you'd like a wedding photo of your parents to be added to the Sileby Faces website (www.sileby-village.co.uk/Sileby_Faces/Sileby_Faces.htm) please email it to me and let me know the names of the people in it.
Left by

Dan Rose

:

14/05/2020