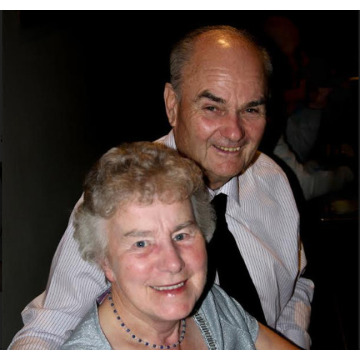 Viewed by:
3893
visitors.
Published in: Celtic Series.
Published from: August 24, 2023.
CONGRATULATIONS Margaret and Idris on your 60th wedding anniversary. That is quite a record and you should be pleased and proud. I hope you have many more years to share with each other and your family. Ponda showed your wedding pictures and I look forward to see the anniversary pictures. Nancy George Wilson in Mesquite, TX.
Left by

Nancy G Wilson

:

27/08/2023
Hapy Anniversary across the pond to the wonderful Thomases who are celebrating their 60th Anniversary. It is truly wonderful that you have had so many happy years together. Keep it going. Sending love and congratulations from Julius and Beverly Baumann in Sugar Land Texas
Left by

Julius and Beverly Baumann

:

24/08/2023
Congratulations! Love, Ponda and David
Left by

Ponda and David

:

24/08/2023