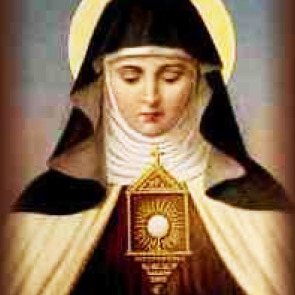 Viewed by:
4592
visitors.
Published in: Central Independent Newspapers.
Published from: July 30, 2010.
Thank you saint Clare for favours granted from veronica
Left by

From veronica

:

30/10/2019
2 day is the 9th day of StClare novena publishing on the 9th day as promised st clare novena ask for three favours 1 business 2 impossible day 9 hail Mary's with a lighted candle for nine days publish on 9th also say this prayer for 9 days may the sacred heart of jesus be praised adored glorified and loved 2 day and every day throughout the world fover amen
Help my daughter to clear hé exam with good scores. Help my husband to get a job.
Left by

Celine

:

10/10/2019
I am starting 9 day novena 2 st clare
Thank you St. Clare for your intersession on my difficult prayers Maria
Left by

Maria

:

26/09/2019