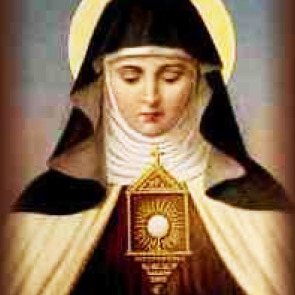 Viewed by:
8092
visitors.
Published in: Central Independent Newspapers.
Published from: July 30, 2010.
ST. CLARE NOVENA Ask for 3 favours, 1 business, 2 impossible, say 9 hail Mary's with a lighted candle for 9 days, publish on the 9th day, also say this prayer for 9 days. May the most sacred heart of Jesus be praised, adored, glorified and loved today and every day throughout the world forever. Amen Published as promised. Thank you.

Please St Claire answer ma prayers xxx

Thank you St Clare for hearing my prayers. Published as promised.